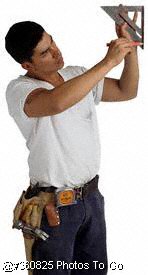 When it comes to plumbing systems, "An Ounce of Prevention is Worth a Pound of Cure." Every year we see hundreds of major problems that could have been prevented with early detection, becoming major expenses, and major headaches!
With our Master Plumber Inspection Program you can eliminate the headaches and have peace of mind. Once a year we will thoroughly examine your home plumbing system. Program Includes:
full inspection of every water pipe, faucet, and drain line for corrosion and leaks
inspect and test the water heater and boiler to assure maximum efficiency and operation
check fittings and hoses on your washing machine and dishwasher, connections to the garbage disposal, mineral build-up in the faucet aerators and shower heads
ATTENTION NEW CUSTOMERS :MENTION OUR WEBSITE TO RECIEVE A DISCOUNT ON YOUR FIRST SERVICE CALL !!!!!!!!
WE HAVE ACCESS TO ANY SIZE ELECTRIC, OR LP GAS WATER HEATER,INCLUDING INSTANTANEOUS WATER HEATERS
WE ALSO STOCK IN HOUSE A Y MCDONALD WELL PUMPS, WELL MATE PRESSURE TANKS, DELTA FAUCETS
WE ARE A DEALER OF LANCASTER WATER TREATMENT SYSTEMS WE CAN TEST YOUR WATER FOR FREE, AND RECOMMEND A SYSTEM FOR YOUR INDIVIDUAL WATER NEEDS!!!!
.
W.R. Blevins Plumbing Company,
Invites you to join our preferred customer group.When you join you will receive:
Annual Home Inspection ($149.99 value)
10% discount on select items
18 month warranty on repairs (instead of the standard 12 months)
Transferable if you move to new location within our service area.
Call today to enroll 336-846-6646
Coupons and specials cannot be combined with other special offers.